thePosition and theClimate
Valle del Grano pasta is made in the heart of Sicily, in the fertile valleys of wheat located in the province of Enna, which boasts an ideal climate for growing fine wheat with an intense yellow colour.
theHistory and theWheat
The strategic position of the Dittaino Valley, a single continuous flat piece of land between the provinces of Catania and Enna, has been extremely favourable for the cultivation of durum wheat since ancient Roman times.
Its production of wheat, widespread in the Roman age, lies behind the common definition of the valley as the granary of the Roman Republic, as its wheat was then transported via sea until it reached Rome.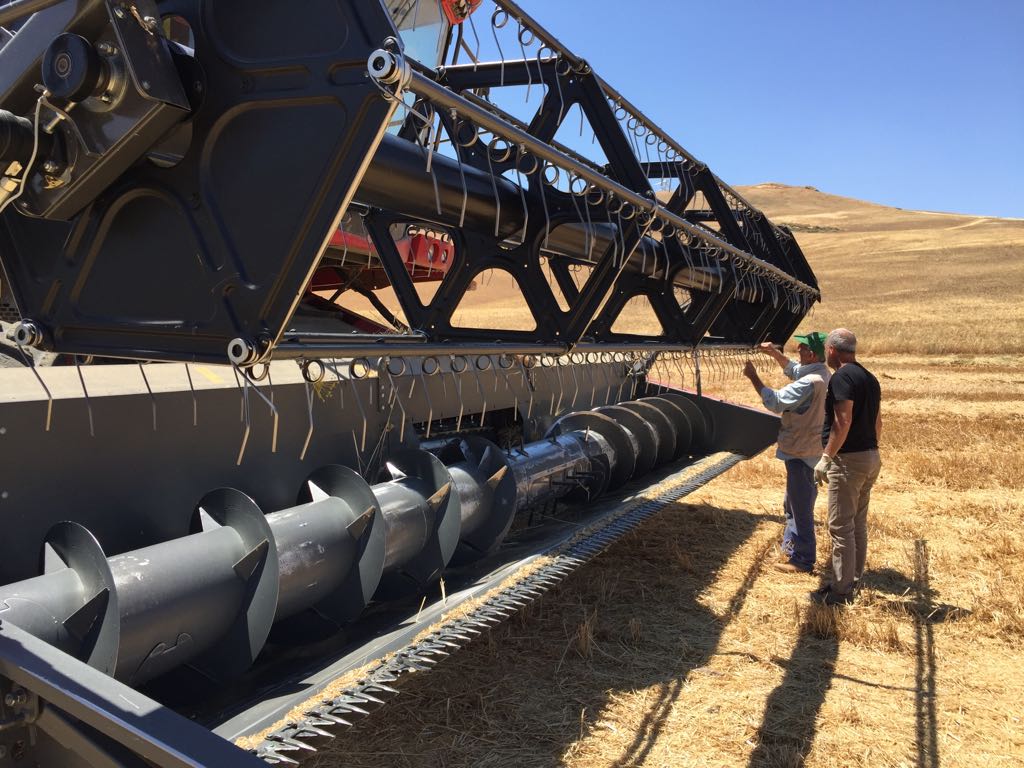 The Dittaino Valley produces various varieties of fine quality durum wheat with a minimum protein concentration of 13%, based on the annual harvests.
among theFarmers, with theFarmers
The farmers are our point of reference, our extended family: men and women of the land who, with their hard work and commitment, breathe life into fine quality durum wheat varieties.
theFlavours of an ancientValley
A number of archaeological relics dating back to 7.300- 6.500 BC, have been found bearing evidence that wheat was grown in Sicily in this period.
Sicily is the Granary of the Heart of the Mediterranean, thanks to its favourable terrain and weather, which are suitable and critical for agriculture, and in particular for many species of graminaceous plants, such as wheat.